The 2023 American Sign Language Mastery Super Bundle
What's Included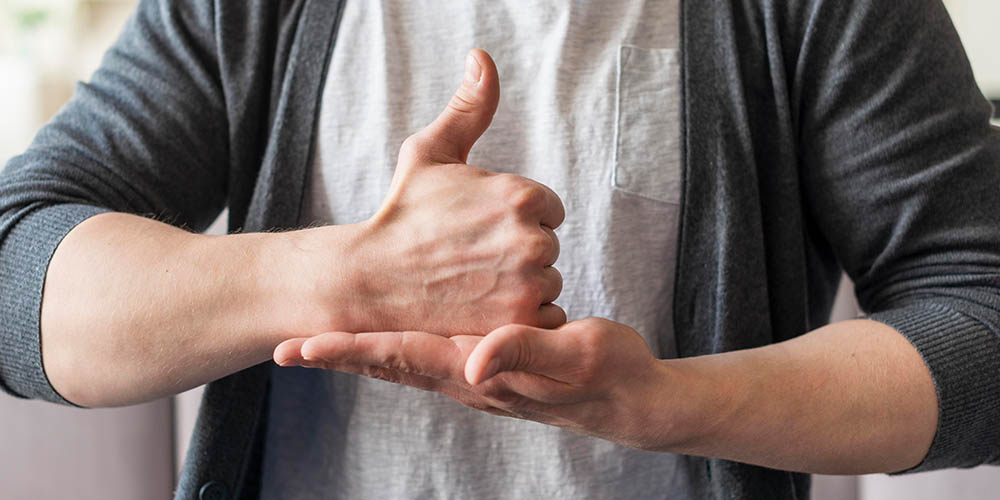 $27.00

Value
ASL: First 500+ Basic Signs
Experience level required: Beginner

Access 800 lectures & 23 hours of content 24/7

Length of time users can access this course: Lifetime
Course Curriculum
800 Lessons (23h)
1. Course Introduction

0:59

2. ASL Tip - Lesson Format

2:49

SECTION 2.0 Starter Signs 1

3. Study Plan - Starter Signs

0:40

4. Explore - Starter Signs 1

0:39

11. Learn - THANK-YOU

1:23

13. Learn - EXCUSE-ME

1:19

15. Sign - Starter Signs 1

3:01

16. Understand - Starter Signs 1

2:53

SECTION 2.1 Starter Signs 2

17. Explore - Starter Signs 2

0:38

19. Learn - SEE-YOU-LATER

1:36

20. Learn - I-LOVE-YOU

1:05

28. Sign - Starter Signs 2

2:41

29. Understand - Starter Signs 2

2:33

30. Explore - ASL Pronouns

1:33

42. Learn - YOUR (pl)

1:19

43. Sign - ASL Pronouns

4:26

44. Understand - ASL Pronouns

3:15

SECTION 2.3 Test All Starter Signs

45. Explore - Testing Format

4:42

46. Test - Sign Starter Signs ⏲

6:39

47. Test - Understand Starter Signs

6:49

SECTION 2.4 Starter Signs Dialogues

48. Intro - Dialogues

0:42

52. Progress Check - Starter Signs

0:28

SECTION 3.0 ASL Info & Inspiration

53. ASL Tip - Use Your Dominant Hand

3:41

54. Explore - ASL Alphabet Chart

2:00

55. ASL Quote - Decipher

2:00

56. ASL Tip - The Rest Position

1:38

57. ASL Quote - Decipher

2:00

58. ASL Tip - Don't Sign Small Words

2:08

59. ASL Quote - Decipher

2:00

SECTION 4.0 Family Signs 1

60. Study Plan - Family Signs

0:32

61. Explore - Family Signs 1

0:29

72. Sign - Family Signs 1

2:34

73. Understand - Family Signs 1

2:31

SECTION 4.1 Family Signs 2

74. Explore - Family Signs 2

0:24

85. Sign - Family Signs 2

2:37

86. Understand - Family Signs 2

2:42

SECTION 4.2 Family Signs 3

87. Explore - Family Signs 3

0:30

90. Learn - RELATIONSHIP

1:17

93. Learn - HONEYMOON

0:57

95. Learn - SEPARATED

1:15

98. Sign - Family Signs 3

2:36

99. Understand - Family Signs 3

2:53

SECTION 4.3 Family Signs 4

100. Explore - Family Signs 4

0:43

101. Learn - GRAND + ___

6:27

102. Learn - ___ + IN-LAW

5:21

103. Learn - STEP + ___

4:57

104. Learn - HALF + ___

2:43

106. Learn - GET-ALONG

1:12

111. Sign - Family Signs 4

2:40

112. Understand - Family Signs 4

2:56

SECTION 4.4 Test All Family Signs

113. Explore - Testing Format

1:58

114. Test - Sign Family Signs ⏲

8:37

115. Test - Understand Family Signs

8:36

SECTION 4.5 Family Dialogues

116. Intro - Dialogues

0:20

117. Quick Review - ASL Pronouns

1:36

121. Progress Check - Family Signs

0:28

SECTION 5.0 ASL Info & Inspiration

122. ASL Tip - Your Learning Style

3:43

123. Explore - ASL Alphabet Chart

2:00

124. ASL Quote - Decipher

2:00

125. ASL Tip - Adjust Video Speed

1:35

126. ASL Quote - Decipher

2:00

SECTION 6.0 Emotion Signs 1

127. Study Plan - Emotion Signs

0:33

128. Explore - Emotion Signs 1

0:31

132. Learn - CONFUSED

1:25

133. Learn - DELIGHTED

1:02

134. Learn - DEPRESSED

0:54

135. Learn - EMBARRASSED

1:11

136. Learn - EMOTIONAL

1:35

139. Sign - Emotion Signs 1

2:35

140. Understand - Emotion Signs 1

2:27

SECTION 6.1 Emotion Signs 2

141. Explore - Emotion Signs 2

0:29

142. Learn - FRUSTRATED

1:06

145. Learn - HEARTBROKEN

1:08

146. Learn - HUMILIATED

1:26

151. Learn - MIND-BLOWN

1:08

152. Sign - Emotion Signs 2

2:28

153. Understand - Emotion Signs 2

2:28

SECTION 6.2 Emotion Signs 3

154. Explore - Emotion Signs 3

0:31

162. Learn - SURPRISED

1:09

165. Sign - Emotion Signs 3

2:15

166. Understand - Emotion Signs 3

2:27

SECTION 6.3 Emotion Signs 4

167. Explore - Emotion Signs 4

0:31

168. Learn - EXHAUSTED

1:22

173. Learn - FALL-IN-LOVE

1:09

178. Sign - Emotion Signs 4

2:22

179. Understand - Emotion Signs 4

2:38

SECTION 6.4 Test All Emotion Signs

180. Explore - Testing Format

1:53

181. Test - Sign Emotion Signs ⏲

7:47

182. Test - Understand Emotion Signs

7:52

SECTION 6.5 Emotion Dialogues

183. Intro - Dialogues

0:23

187. Progress Check - Emotion Signs

0:28

SECTION 7.0 ASL Info & Inspiration

188. ASL Tip - Facial Expressions Are Key

2:55

189. Explore - ASL Alphabet Chart

2:00

190. ASL Quote - Decipher

2:10

191. ASL Tip - Sign With Me

1:33

192. ASL Quote - Decipher

2:00

193. ASL Tip - The Power Of Not

3:03

194. ASL Quote - Decipher

2:00

SECTION 8.0 Alphabet Letters A-F

195. Study Plan - ASL Alphabet

0:59

196. Info - Use Your Dominant Hand

0:58

197. Explore - Letters A-F

0:22

198. Learn - Letter A

0:53

199. Learn - Letter B

1:07

200. Learn - Letter C

1:15

201. Learn - Letter D

1:40

202. Learn - Letter E

1:47

203. Learn - Letter F

1:22

204. Practice - Letters A-F

1:16

205. Sign - Letters A-F

3:08

206. Understand Letters A-F

3:04

SECTION 8.1 Alphabet Letters G-M

207. Explore - Letters G-M

0:16

208. Learn - Letter G

2:27

209. Learn - Letter H

1:38

210. Learn - Letter I

1:02

211. Learn - Letter J

1:33

212. Learn - Letter K

1:17

213. Learn - Letter L

0:46

214. Learn - Letter M

1:22

215. Practice - Letters G-M

1:31

216. Sign - Letters G-M

3:39

217. Understand - Letters G-M

4:01

218. Practice - Letters A-M

1:56

SECTION 8.2 Alphabet Letters N-T

219. Explore - Letters N-T

0:19

220. Learn - Letter N

1:26

221. Learn - Letter O

1:27

222. Learn - Letter P

1:33

223. Learn - Letter Q

1:42

224. Learn - Letter R

1:20

225. Learn - Letter S

0:54

226. Learn - Letter T

1:14

227. Practice - Letters N-T

1:13

228. Sign - Letters N-T

3:08

229. Understand - Letters N-T

3:22

230. Practice - Letters A-T

2:30

SECTION 8.3 Alphabet Letters U-Z

231. Explore - Letters U-Z

0:17

232. Learn - Letter U

0:57

233. Learn - Letter V

1:09

234. Learn - Letter W

1:02

235. Learn - Letter X

1:40

236. Learn - Letter Y

0:53

237. Learn - Letter Z

1:10

238. Practice - Letters U-Z

1:09

239. Sign - Letters U-Z

2:40

240. Understand - Letters U-Z

2:36

241. Practice - Letters A-Z

3:03

SECTION 8.4 Test All Alphabet Letters

242. Explore - Test Format

1:38

243. Test - Sign Letters A-Z ⏲

5:19

244. Test - Understand Letters A-Z

5:07

SECTION 8.5 Full Alphabet Practice

245. Info - Practice Makes Improvement

1:22

246. Alphabet - No Text

2:36

247. Alphabet - Turtle Speed

2:37

248. Alphabet - Rabbit Speed

1:28

249. Alphabet - Bird Speed

1:00

250. Alphabet - Rocket Speed

1:07

251. Alphabet - ABC Song

1:41

252. Alphabet Sentence With Music

3:10

253. Progress Check - ASL Alphabet

0:26

SECTION 9.0 ASL Info & Inspiration

254. ASL Tip - Fingerspelling Insurance

3:49

255. ASL Quote - Decipher

2:00

256. ASL Quote - Letter Practice

2:17

257. ASL Tip - Staring At Hands

2:23

258. ASL Quote - Decipher

2:00

259. ASL Quote - Letter Practice

1:56

SECTION 10.0 Color Signs 1

260. Study Plan - Color Signs

0:27

261. Explore - Color Signs 1

0:29

272. Sign - Color Signs 1

2:17

273. Understand - Color Signs 1

2:39

SECTION 10.1 Color Signs 2

274. Explore - Color Signs 2

0:28

285. Sign - Color Signs 2

2:30

286. Understand - Color Signs 2

2:36

SECTION 10.2 Color Signs 3

287. Explore - Color Signs 3

0:30

289. Learn - COLORFUL

0:57

290. Learn - BEAUTIFUL

0:55

293. Learn - NOSE-RING

0:53

297. Learn - [or] [and]

4:26

298. Sign - Color Signs 3

2:37

299. Understand - Color Signs 3

2:36

SECTION 10.3 Test All Color Signs

300. Explore - Testing Format

1:39

301. Test - Sign Color Signs ⏲

5:56

302. Test - Understand Color Signs

5:54

SECTION 10.4 Color Dialogues

303. Intro - Dialogues

0:13

307. Progress Check - Color Signs

0:30

SECTION 11.0 ASL Info & Inspiration

308. ASL Tip - Left Handed Signers

1:50

309. ASL Quote - Decipher

2:00

310. ASL Quote - Letter Practice

1:56

311. ASL Tip - Clear Communication Not Speed

1:51

312. ASL Quote - Decipher

2:00

313. ASL Quote - Letter Practice

1:58

SECTION 12.0 Home Signs 1

314. Study Plan - Home Signs

0:29

315. Explore - Home Signs 1

0:27

318. Learn - BACKYARD

1:03

319. Learn - FRONT YARD

1:07

322. Learn - ENTRANCE

0:59

326. Sign - Home Signs 1

2:24

327. Understand - Home Signs 1

2:33

SECTION 12.1 Home Signs 2

328. Explore - Home Signs 2

0:28

330. Learn - BATHROOM

1:01

331. Learn - BASEMENT

1:05

333. Learn - DINING ROOM

1:11

334. Learn - FAMILY ROOM

1:24

335. Learn - FRONT DOOR

1:11

338. Learn - LIVING-ROOM

0:53

339. Sign - Home Signs 2

2:30

340. Understand - Home Signs 2

2:46

SECTION 12.2 Home Signs 3

341. Explore - Home Signs 3

0:27

347. Learn - COFFEE TABLE

1:38

349. Learn - FIREPLACE

1:20

352. Sign - Home Signs 3

2:21

353. Understand - Home Signs 3

2:31

SECTION 12.3 Home Signs 4

354. Explore - Home Signs 4

0:29

356. Learn - REFRIGERATOR

0:45

363. Learn - WHAT-COLOR?

1:06

365. Sign - Home Signs 4

2:25

366. Understand - Home Signs 4

2:37

SECTION 12.4 Test All Home Signs

367. Explore - Testing Format

2:00

368. Test - Sign Home Signs ⏲

8:10

369. Test - Understand Home Signs

8:20

SECTION 12.5 Home Dialogues

370. Intro - Dialogues

0:13

374. Progress Check - Home Signs

0:29

SECTION 13.0 ASL Info & Inspiration

375. ASL Tip - Regional Signs

7:55

376. ASL Quote - Decipher

2:00

377. ASL Quote - Letter Practice

1:45

SECTION 14.0 Personality Signs 1

378. Study Plan - Personality Signs

0:35

379. Explore - Personality Signs 1

0:32

380. Learn - PERSONALITY

1:22

381. Learn - ARROGANT

1:25

383. Learn - CARELESS

1:12

384. Learn - CLOSE-MINDED

1:14

385. Learn - COMPASSIONATE

1:20

387. Learn - EASY-GOING

1:07

388. Learn - FRIENDLY

1:03

390. Sign - Personality Signs 1

2:19

391. Understand - Personality Signs 1

2:27

SECTION 14.1 Personality Signs 2

392. Explore - Personality Signs 2

0:29

394. Learn - GENEROUS

1:04

395. Learn - GULLIBLE

0:58

396. Learn - HARD-WORKING

1:21

402. Learn - MISCHIEVOUS

1:11

403. Sign - Personality Signs 2

2:19

404. Understand - Personality Signs 2

2:35

SECTION 14.2 Personality Signs 3

405. Explore - Personality Signs 3

0:31

408. Learn - OPEN-MINDED

1:06

411. Learn - RESPONSIBLE

0:59

414. Learn - SENSITIVE

0:57

416. Sign - Personality Signs 3

2:19

417. Understand - Personality Signs 3

2:31

SECTION 14.3 Personality Signs 4

418. Explore - Personality Signs 4

0:31

420. Learn - STUBBORN

1:03

422. Learn - TALKATIVE

1:07

423. Learn - UNDERSTANDING

1:35

427. Learn - DON'T-KNOW

1:01

429. Sign - Personality Signs 4

2:27

430. Understand - Personality Signs 4

2:32

SECTION 14.4 Test All Personality Signs

431. Explore - Testing Format

1:43

432. Test - Sign Personality Signs ⏲

7:47

433. Test - Understand Personality Signs

7:41

SECTION 14.5 Personality Dialogues

434. Intro - Dialogues

0:24

438. Progress Check - Personality Signs

0:26

SECTION 15.0 ASL Info & Inspiration

439. ASL Tip - Facial Expressions Are Essential

1:48

440. ASL Quote - Decipher

2:00

441. ASL Quote - Letter Practice

2:01

442. ASL Tip - Two Question Types

1:32

443. ASL Quote - Decipher

2:00

444. ASL Quote - Letter Practice

2:08

SECTION 16.0 Question Signs 1

445. Study Plan - Question Signs

0:24

446. Explore - Question Signs

0:28

447. Learn - QUESTION

0:59

455. Learn - HOW-MANY?

1:04

456. Learn - HOW-MUCH?

1:09

457. Sign - Question Signs 1

2:10

458. Understand - Question Signs 1

2:48

SECTION 16.1 Question Signs 2

459. Explore - Question Signs 2

0:34

460. Learn - WHAT-DO?

1:17

461. Learn - WHAT-FOR?

1:19

462. Learn - WHAT-KIND?

2:15

463. Learn - WHAT-NAME?

1:41

464. Learn - WHAT-TIME?

1:16

465. Learn - DO-YOU-MIND?

1:29

467. Learn - HOW-SIGN?

2:11

468. Learn - FOR WHO?

1:47

469. Learn - ABOUT WHAT?

2:07

470. Sign - Question Signs 2

2:40

471. Understand - Question Signs 2

2:36

SECTION 16.2 Test All Question Signs

472. Explore - Testing Format

1:31

473. Test - Sign Question Signs ⏲

4:00

474. Test - Understand Question Signs

3:50

475. Progress Check - Question Signs

0:26

SECTION 17.0 ASL Info & Inspiration

476. ASL Tip - Hyphens & Concepts

1:44

477. ASL Quote - Decipher

2:00

478. ASL Quote - Letter Practice

1:57

479. ASL Tip - Sign With Me

0:57

480. ASL Quote - Decipher

2:00

481. ASL Quote - Letter Practice

1:56

SECTION 18.0 Verb Signs 1

482. Study Plan - Verb Signs

0:48

483. Explore - Verb Signs 1

0:31

491. Learn - COMPLAIN

0:54

494. Sign - Verb Signs 1

2:09

495. Understand - Verb Signs 1

2:17

SECTION 18.1 Verb Signs 2

496. Explore - Verb Signs 2

0:29

497. Learn - DON'T-WANT

0:58

499. Learn - DRIVE-TO

0:54

507. Sign - Verb Signs 2

1:58

508. Understand - Verb Signs 2

2:10

SECTION 18.2 Verb Signs 3

509. Explore - Verb Signs 3

0:27

517. Learn - LOOK-FOR

1:04

520. Sign - Verb Signs 3

2:02

521. Understand - Verb Signs 3

2:10

SECTION 18.3 Verb Signs 4

522. Explore - Verb Signs 4

0:32

527. Learn - REMEMBER

1:01

533. Sign - Verb Signs 4

2:04

534. Understand - Verb Signs 4

2:22

SECTION 18.4 Verb Signs 5

535. Explore - Verb Signs 5

0:35

537. Learn - TRAVEL-TO

1:07

539. Learn - UNDERSTAND

0:56

546. Sign - Verb Signs 5

2:00

547. Understand - Verb Signs 5

2:21

SECTION 18.5 Test All Verb Signs

548. Explore - Testing Format

2:18

549. Test - Sign Verb Signs ⏲

9:30

550. Test - Understand Verb Signs

10:05

SECTION 18.6 Verb Dialogues

551. Intro - Dialogues

0:31

555. Progress Check - Verb Signs

0:37

SECTION 19.0 ASL Info & Inspiration

556. ASL Tip - Don't Conjugate Verbs

4:39

557. ASL Quote - Decipher

2:00

558. ASL Quote - Letter Practice

1:49

SECTION 20.0 Common Things 1

559. Study Plan - Common Things

0:33

560. Explore - Common Things 1

0:31

561. Learn - BACKPACK

0:57

571. Sign - Common Things 1

2:17

572. Understand - Common Things 1

2:34

SECTION 20.1 Common Things 2

573. Explore - Common Things 2

0:27

575. Learn - DICTIONARY

1:13

576. Learn - ELEVATOR

1:57

580. Learn - HOMEWORK

2:01

583. Learn - MAGAZINE

1:19

584. Sign - Common Things 2

2:11

585. Understand - Common Things 2

2:34

SECTION 20.2 Common Things 3

586. Explore - Common Things 3

0:32

587. Learn - MICROWAVE

0:56

588. Learn - MOTORCYCLE

0:48

589. Learn - NEWSPAPER

1:46

590. Learn - NOTEBOOK

1:28

595. Learn - SAILBOAT

1:04

596. Learn - SCISSORS

0:52

597. Sign - Common Things 3

2:38

598. Understand - Common Things 3

2:43

SECTION 20.3 Common Things 4

599. Explore - Common Things 4

0:30

600. Learn - SLEEPING BAG

1:27

602. Learn - TELEPHONE

0:58

606. Learn - TV REMOTE

0:57

607. Learn - UMBRELLA

0:58

609. Learn - WET-WIPES

1:35

610. Sign - Common Things 4

2:16

611. Understand - Common Things 4

2:32

SECTION 20.4 Test All Common Things Signs

612. Explore - Testing Format

1:39

613. Test - Sign Common Things ⏲

7:40

614. Test - Understand Common Things

7:41

SECTION 20.5 Common Things Dialogues

615. Intro - Dialogues

0:19

619. Progress Check - Common Things

0:34

SECTION 21.0 ASL Info & Inspiration

620. ASL Tip - Practice Makes Improvement

1:14

621. ASL Quote - Decipher

2:00

622. ASL Quote - Letter Practice

1:58

SECTION 22.0 Place Signs 1

623. Study Plan - Place Signs

0:35

624. Explore - Place Signs 1

0:32

629. Learn - BOOKSTORE

1:25

630. Learn - BUILDING

1:08

631. Learn - BUS STATION

1:24

632. Learn - BUSINESS

1:08

634. Learn - CAR DEALERSHIP

1:22

635. Sign - Place Signs 1

2:22

636. Understand - Place Signs 1

2:48

SECTION 22.1 Place Signs 2

637. Explore - Place Signs 2

0:31

640. Learn - CLOTHING STORE

1:22

641. Learn - COFFEE SHOP

1:32

644. Learn - COURTHOUSE

1:38

645. Learn - DOWNTOWN

1:04

646. Learn - FIRE-STATION

1:16

648. Sign - Place Signs 2

2:19

649. Understand - Place Signs 2

2:39

SECTION 22.2 Place Signs 3

650. Explore - Place Signs 3

0:33

652. Learn - GAS STATION

1:27

653. Learn - GROCERY STORE

1:12

655. Learn - HARDWARE STORE

1:06

656. Learn - HIGH-SCHOOL

0:42

658. Learn - HOSPITAL

1:09

661. Sign - Place Signs 3

2:18

662. Understand - Place Signs 3

2:32

SECTION 22.3 Place Signs 4

663. Explore - Place Signs 4

0:30

665. Learn - MOVIE-THEATER

1:10

667. Learn - NEIGHBORHOOD

1:40

670. Learn - PARKING-LOT

1:13

671. Learn - PET STORE

1:23

672. Learn - PHARMACY

1:28

673. Learn - POLICE-STATION

1:11

674. Sign - Place Signs 4

2:17

675. Understand - Place Signs 4

2:32

SECTION 22.4 Place Signs 5

676. Explore - Place Signs 5

0:32

677. Learn - POST-OFFICE

0:46

678. Learn - RESTAURANT

1:09

684. Learn - TRAIN STATION

1:45

687. Sign - Place Signs 5

2:05

688. Understand - Place Signs 5

2:32

SECTION 22.5 Test All Place Signs

689. Explore - Testing Format

1:48

690. Test - Sign Place Signs ⏲

9:38

691. Test - Understand Place Signs

10:07

SECTION 22.6 Place Dialogues

692. Intro - Dialogues

0:14

696. Progress Check - Place Signs

0:31

SECTION 23.0 ASL Info & Inspiration

697. ASL Tip - Adjust Video Speed

1:35

698. ASL Quote - Decipher

2:00

699. ASL Quote - Letter Practice

2:00

SECTION 24.0 Time Signs 1

700. Study Plan - Time Signs

0:34

701. Explore - Time Signs 1

0:29

712. Sign - Time Signs 1

2:09

713. Understand - Time Signs 1

2:30

SECTION 24.1 Time Signs 2

714. Explore - Time Signs 2

0:31

716. Learn - AFTERNOON

1:01

719. Learn - TOMORROW

1:03

720. Learn - YESTERDAY

1:01

725. Sign - Time Signs 2

2:03

726. Understand - Time Signs 2

2:33

SECTION 24.2 Time Signs 3

727. Explore - Time Signs 3

0:26

730. Learn - WEDNESDAY

0:56

731. Learn - THURSDAY

1:23

733. Learn - SATURDAY

0:52

738. Quick Review - Days

1:15

739. Sign - Time Signs 3

2:06

740. Understand - Time Signs 3

2:11

SECTION 24.3 Time Signs 4

741. Explore - Time Signs 4

0:23

743. Learn - FEBRUARY

0:56

750. Learn - SEPTEMBER

0:59

752. Learn - NOVEMBER

0:54

753. Learn - DECEMBER

0:53

754. Quick Review - Months

3:21

755. Sign - Time Signs 4

2:51

756. Understand - Time Signs 4

4:06

SECTION 24.4 Time Signs 5

757. Explore - Time Signs 5

0:33

762. Learn - NEXT-WEEK

1:10

763. Learn - NEXT-MONTH

1:34

764. Learn - NEXT-YEAR

1:06

767. Learn - SOMETIMES

1:20

768. Sign - Time Signs 5

2:15

769. Understand - Time Signs 5

2:29

SECTION 24.5 Test All Time Signs

770. Explore - Testing Format

2:01

771. Test - Sign Time Signs ⏲

10:06

772. Test - Understand Time Signs

10:49

SECTION 24.6 Time Dialogues

773. Intro - Dialogues

0:17

777. Progress Check - Time Signs

0:40

SECTION 25.0 ASL Info & Inspiration

778. ASL Tip - Embracing Mistakes

2:09

779. ASL Quote - Decipher

2:00

780. ASL Quote - Letter Practice

1:56

781. ASL Tip - Sign With Me

1:09

782. ASL Quote - Decipher

2:00

783. ASL Quote - Letter Practice

1:53

SECTION 26.0 Occupation Signs 1

784. Study Plan - Occupation Signs

0:33

785. Explore - Occupation Signs 1

0:30

787. Learn - ACCOUNTANT

1:34

790. Learn - ARCHITECT

1:08

792. Learn - ASSISTANT

1:02

794. Learn - CARPENTER

1:23

796. Sign - Occupation Signs 1

2:20

797. Understand - Occupation Signs 1

2:51

SECTION 26.1 Occupation Signs 2

798. Explore - Occupation Signs 2

0:29

800. Learn - CHIROPRACTOR

1:31

801. Learn - COMEDIAN

1:06

803. Learn - DESIGNER

1:19

806. Learn - EMPLOYEE

1:05

807. Learn - ENGINEER

1:15

808. Learn - ENTREPRENEUR

1:13

809. Sign - Occupation Signs 2

2:19

810. Understand - Occupation Signs 2

2:41

SECTION 26.2 Occupation Signs 3

811. Explore - Occupation Signs 3

0:35

813. Learn - FIREFIGHTER

1:19

815. Learn - INTERPRETER

1:13

817. Learn - JOURNALIST

1:19

819. Learn - LANDLORD

0:57

822. Sign - Occupation Signs 3

2:09

823. Understand - Occupation Signs 3

2:34

SECTION 26.3 Occupation Signs 4

824. Explore - Occupation Signs 4

0:31

825. Learn - MECHANIC

2:46

828. Learn - OPTOMETRIST

1:29

830. Learn - PHARMACIST

1:23

831. Learn - PHOTOGRAPHER

1:13

834. Learn - POLICE-OFFICER

1:32

835. Sign - Occupation Signs 4

2:33

836. Understand - Occupation Signs 4

3:15

SECTION 26.4 Occupation Signs 5

837. Explore - Occupation Signs 5

0:35

838. Learn - SALESPERSON

1:06

839. Learn - SCIENTIST

1:08

840. Learn - SECRETARY

1:32

845. Learn - TECHNICIAN

1:21

846. Learn - THERAPIST

1:17

847. Learn - VETERINARIAN

0:54

848. Sign - Occupation Signs 5

2:18

849. Understand - Occupation Signs 5

2:40

SECTION 26.5 Test All Occupation Signs

850. Explore - Testing Format

1:52

851. Test - Sign Occupation Signs ⏲

9:51

852. Test - Understand Occupation Signs

9:48

SECTION 26.6 Occupation Dialogues

853. Intro - Dialogues

0:20

857. Progress Check - Occupation Signs

0:34

SECTION 27.0 ASL Info & Inspiration

858. ASL Tip - Your Learning Style

3:43

859. ASL Quote - Decipher

2:00

860. ASL Quote - Letter Practice

2:17

SECTION 28.0 Numbers #0-100

861. Study Plan - Numbers 0-100

0:42

SECTION 28.1 Number Dialogues

874. Intro - Dialogues

0:22

878. Progress Check - Number Signs

0:28

SECTION 29.0 ASL Info & Inspiration

879. ASL Tip - Don't Sign Small Words

2:08

880. ASL Quote - Decipher

2:00

881. ASL Quote - Letter Practice

1:40

SECTION 30.0 Preposition Signs 1

882. Study Plan - Preposition Signs

0:31

883. Explore - Preposition Signs 1

0:35

891. Learn - FAR-AWAY

1:11

893. Sign - Preposition Signs 1

2:00

894. Understand - Preposition Signs 1

2:27

SECTION 30.1 Preposition Signs 2

895. Explore - Preposition Signs 2

0:30

898. Learn - OVER-THERE

0:56

904. Learn - BY-A-HAIR

1:32

905. Sign - Preposition Signs 2

1:59

906. Understand - Preposition Signs 2

2:18

SECTION 30.2 Test All Preposition Signs

907. Explore - Testing Format

1:18

908. Test - Sign Preposition Signs ⏲

3:46

909. Test - Understand Preposition Signs

3:54

SECTION 30.3 Preposition Dialogues

910. Intro - Dialogues

0:15

914. Progress Check - Preposition Signs

0:35

SECTION 31.0 ASL Info & Inspiration

915. ASL Tip - Clear Communication Not Speed

1:51

916. ASL Quote - Decipher

2:00

917. ASL Quote - Letter Practice

1:51

SECTION 32.0 Food Signs 1

918. Study Plan - Food Signs

0:34

919. Explore - Food Signs 1

0:31

921. Learn - BREAKFAST

1:32

929. Learn - VEGETABLE

0:59

930. Sign - Food Signs 1

2:13

931. Understand - Food Signs 1

2:24

SECTION 32.1 Food Signs 2

932. Explore - Food Signs 2

0:30

943. Sign - Food Signs 2

1:56

944. Understand - Food Signs 2

2:21

SECTION 32.2 Food Signs 3

945. Explore - Food Signs 3

0:29

948. Learn - CHOCOLATE

0:54

954. Learn - FRENCH-FRIES

0:56

956. Sign - Food Signs 3

1:57

957. Understand - Food Signs 3

2:23

SECTION 32.3 Food Signs 4

958. Explore - Food Signs 4

0:30

959. Learn - HAMBURGER

1:02

960. Learn - HOT SAUCE

1:03

961. Learn - ICE-CREAM

0:57

967. Learn - PANCAKES

0:54

969. Sign - Food Signs 4

1:53

970. Understand - Food Signs 4

2:08

SECTION 32.4 Food Signs 5

971. Explore - Food Signs 5

0:31

972. Learn - PEANUT BUTTER

1:19

977. Learn - SANDWICH

0:58

982. Sign - Food Signs 5

1:50

983. Understand - Food Signs 5

2:22

SECTION 32.5 Test All Food Signs

984. Explore - Testing Format

1:37

985. Test - Sign Food Signs ⏲

9:25

986. Test - Understand Food Signs

9:57

SECTION 32.6 Food Dialogues

987. Intro - Dialogues

0:19

991. Progress Check - Food Signs

0:33

SECTION 33.0 ASL Info & Inspiration

992. ASL Tip - Verb Tenses

6:36

993. ASL Quote - Decipher

2:00

994. ASL Quote - Letter Practice

1:56

995. ASL Tip - Facial Expressions Are Key

1:24

996. ASL Quote - Decipher

2:00

997. ASL Quote - Letter Practice

2:04

998. ASL Tip - Clear Communication Not Speed

1:51

999. ASL Quote - Decipher

2:00

1000. ASL Quote - Letter Practice

2:12

1001. Conclusion & Thank You

0:43
ASL: First 500+ Basic Signs
Able Lingo

Able Lingo | American Sign Language (ASL) Made Simple & Easy

4.8/5 Instructor Rating: ★ ★ ★ ★ ★ ★

Able Lingo has successfully taught customized English and American Sign Language courses to students from around the world. Michael Honkanen created Able Lingo. He is TESOL and TEFL certified. He has graduate and undergraduate degrees in Spanish and Criminal Justice.

As a former police officer and federal investigator, he often used ASL to communicate with and interpret for witnesses, victims, and perpetrators. He decided to create ASL courses because sign language is a useful, practical, and fun skill to have. Like learning any language, it opens your mind and creates the ability to communicate with a whole new group of people.
Description
In this course, you're going to learn, practice, review, and master over five hundred (500+) basic and fundamental signs in ASL. The 500+ signs are divided into the following fourteen (14) useful categories:
Starter Signs (32)
Family Signs (40)
Emotion Signs (40)
Color Signs (30)
Home Signs (40)
Personality Signs (40)
Question Signs (20)
Verb Signs (50)
Common Things (40)
Place Signs (50)
Time Signs (52)
Occupation Signs (50)
Number Signs (#s 0-100)
Food Signs (50)
Within each category, you'll learn the signs in groups of ten. Each vocabulary sign is taught individually in its own video lesson. We'll thoroughly explore hand shape, hand position, and hand motion for each sign. Then, there will be a two-part review: (1) Signing and (2) Understanding.
Once you've learned all of the signs in a category, we'll have a nice, big, juicy test covering everything. Just like the review lessons, you'll be tested in two parts: (1) Signing and (2) Understanding. It's a great opportunity to show off your new skills!
4.8/5 average rating: ★ ★ ★ ★ ★ ★
What You'll Learn
Access 800 lectures & 23 hours of content 24/7
Correctly sign over five hundred (500+) essential ASL signs
Understand and recognize over five hundred (500+) signs
Correctly sign & understand YES/NO and WH questions in ASL
Use vocabulary & sentence structures to create their own ASL sentences.
Be more confident signing & understanding with other signers and the Deaf community
Specs
Important Details
Length of time users can access this course: lifetime
Access options: desktop & mobile
Redemption deadline: redeem your code within 30 days of purchase
Experience level required: beginner
Certificate of Completion ONLY
Have questions on how digital purchases work? Learn more here
Requirements
Any device with basic specifications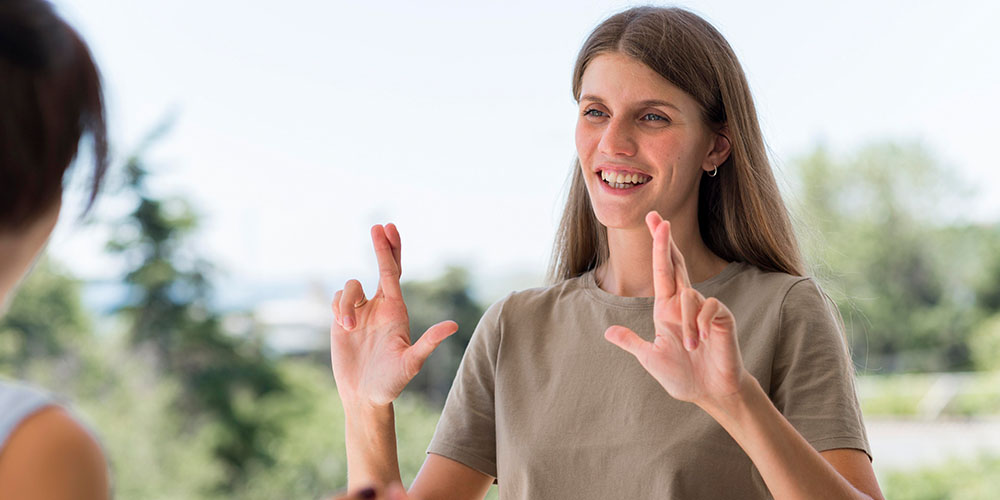 $26.00

Value
English: 100+ Idioms with Comprehension Quizzes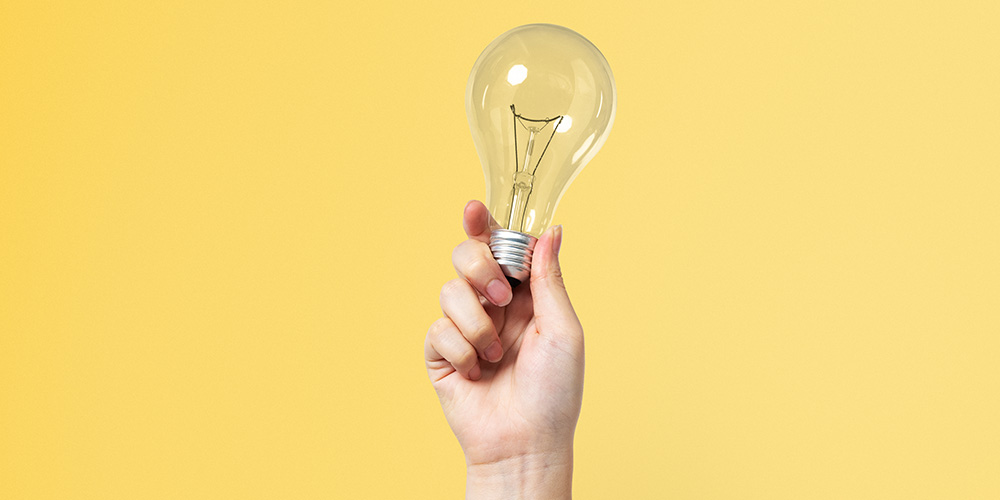 $27.00

Value
ASL: 101 Inspiring Life Quotes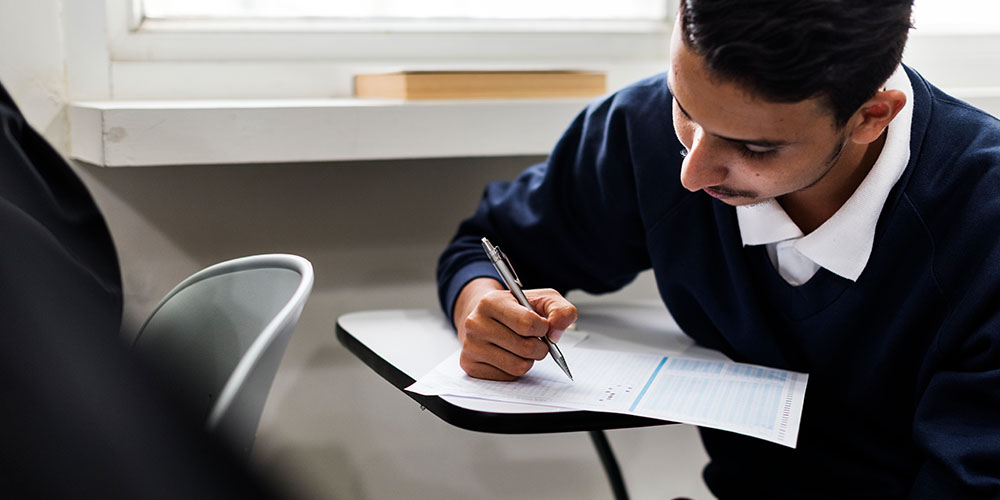 $27.00

Value
ASL: SIGN WHAT? Beginner Quizzes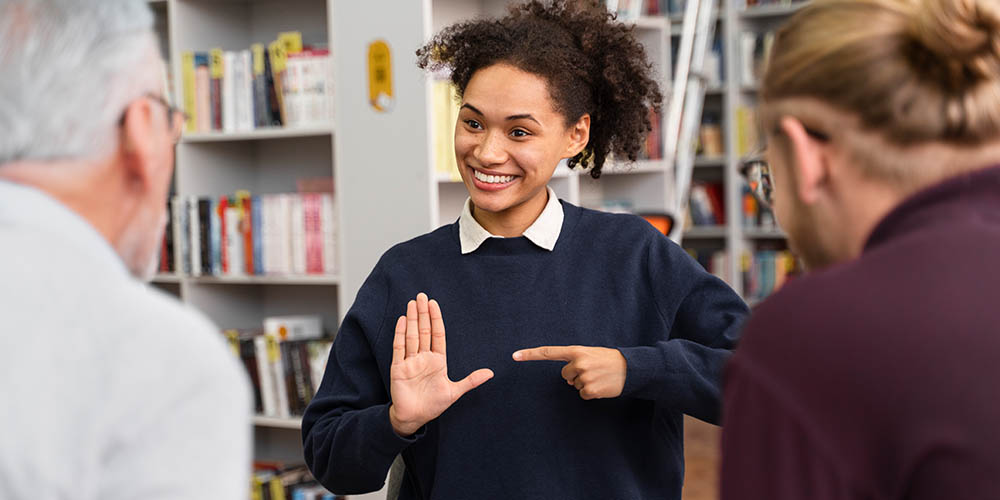 $27.00

Value
ASL: 120 Common & Useful Nouns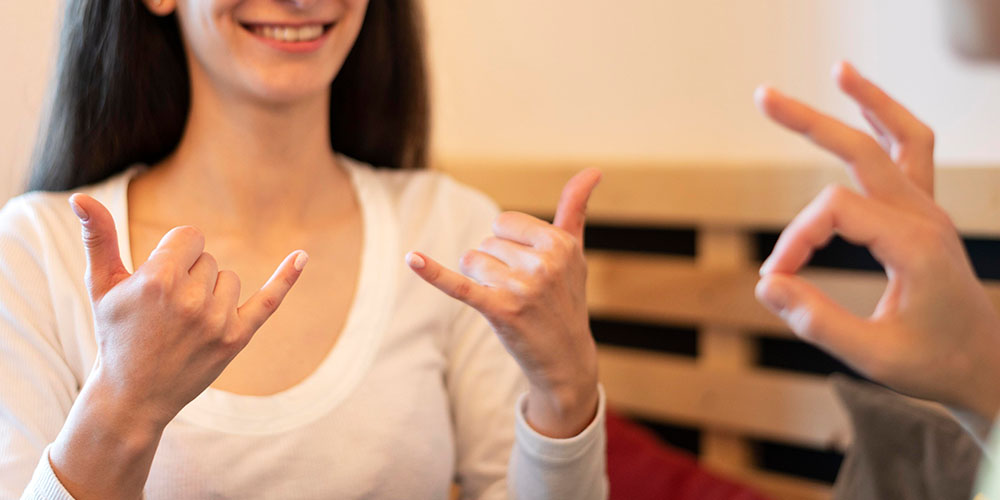 $27.00

Value
ASL: First 120 Basic Statements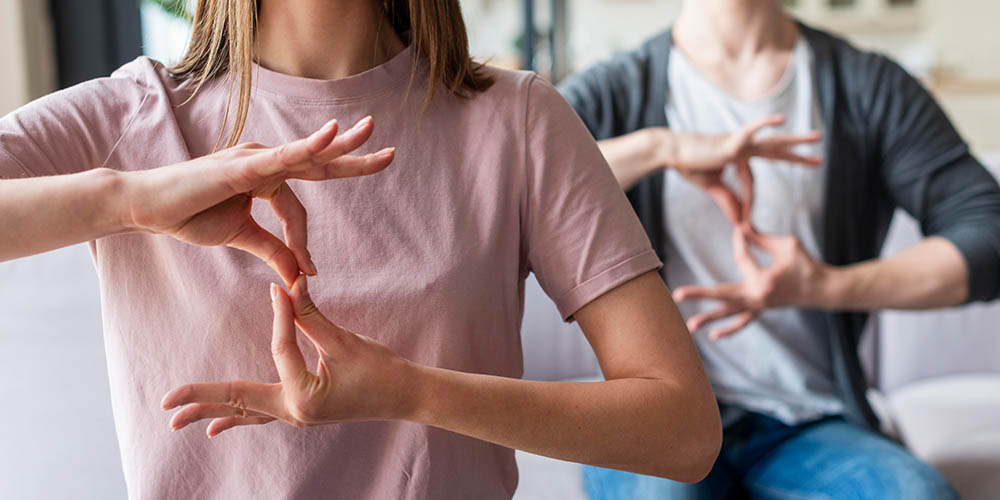 $27.00

Value
ASL: First 120 Basic Signs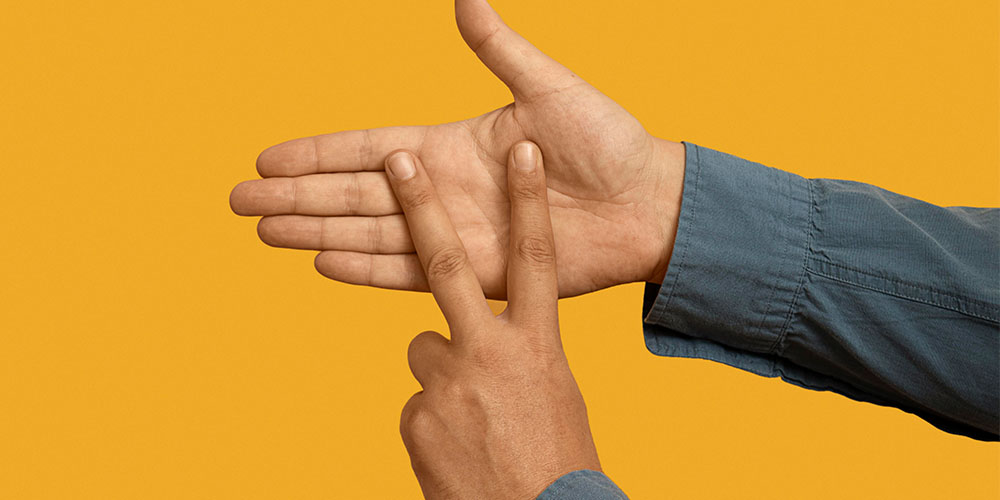 $27.00

Value
ASL: Second 120 Basic Signs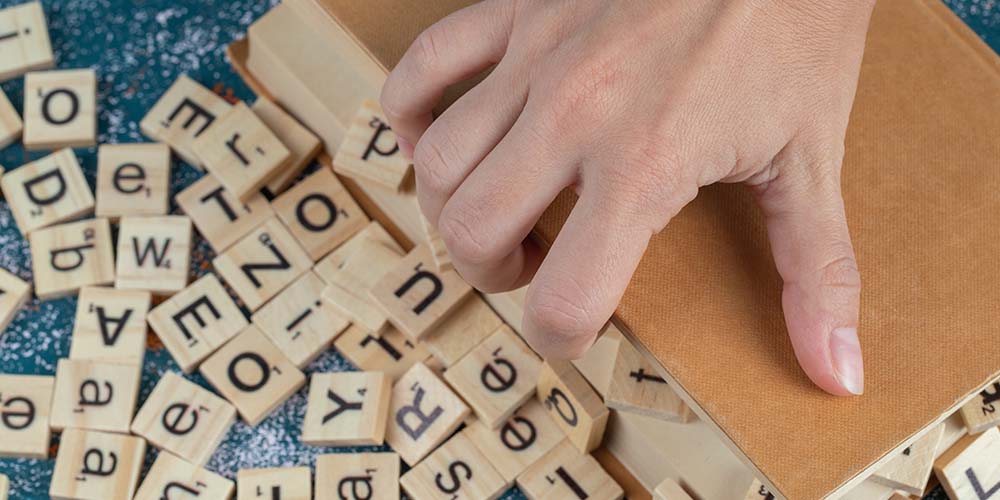 $27.00

Value
ASL: The ABCs + Fingerspelling Mania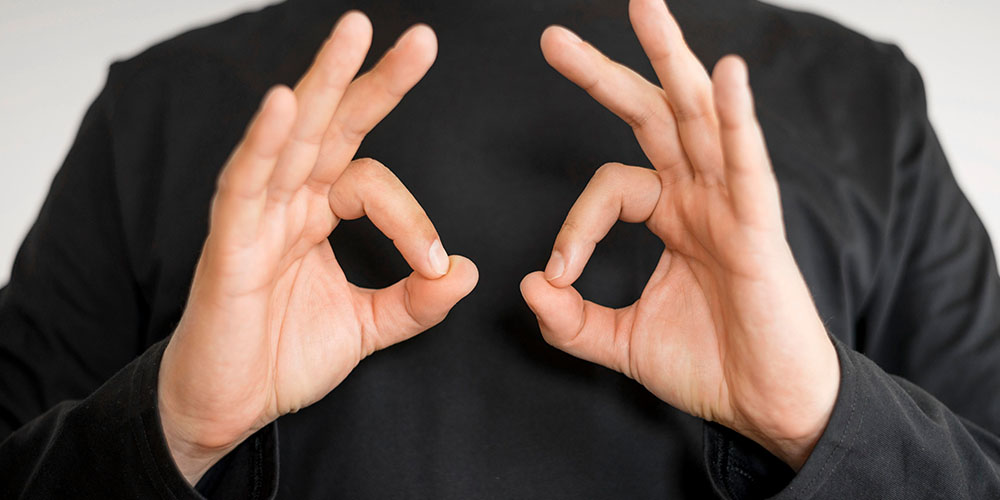 $27.00

Value
ASL: 32 Essential Phrases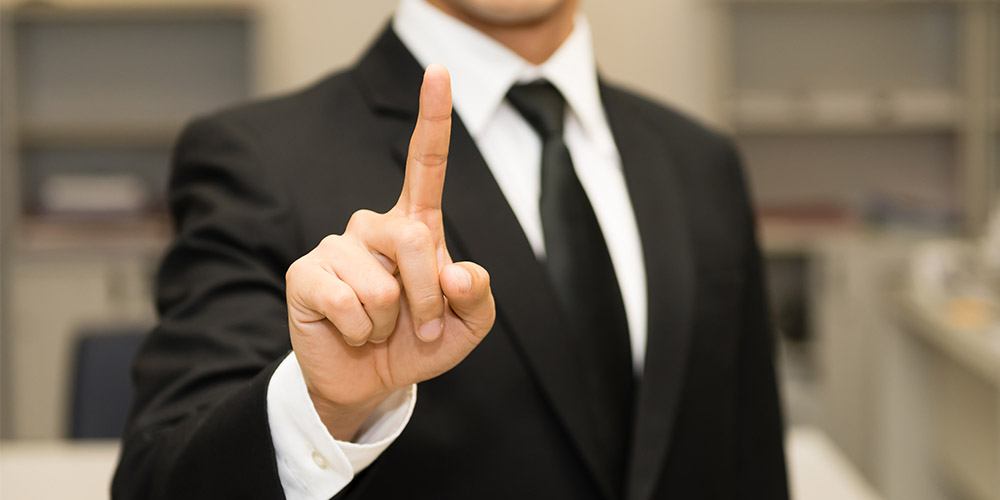 $27.00

Value
ASL: Occupations + Dialogues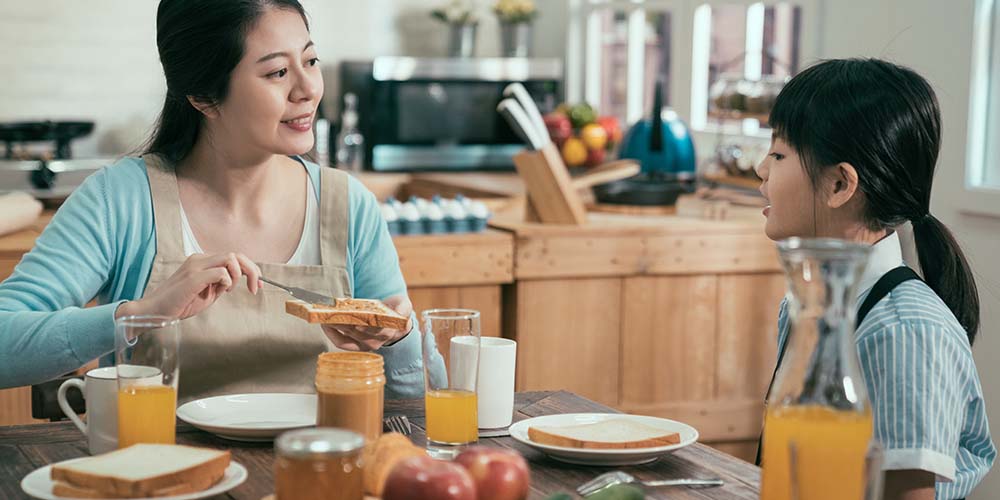 $27.00

Value
ASL: Food Vocab + Dialogues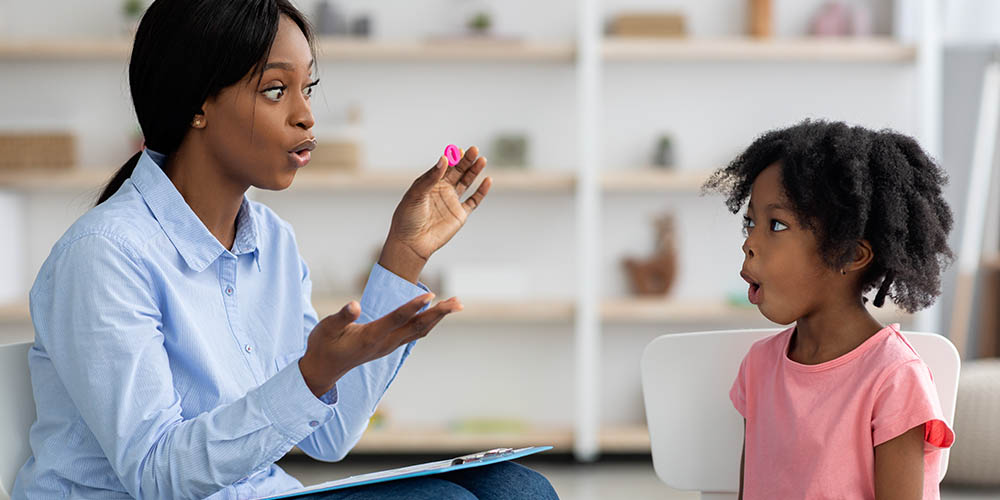 $27.00

Value
ASL: Parent & Child Phrases
Terms
Unredeemed licenses can be returned for store credit within 30 days of purchase. Once your license is redeemed, all sales are final.
All reviews are from verified purchasers collected after purchase.
The ability to backtrack and revisit a chapter, the ability to speed or slow the videos, a steadily increased signing speed after the initial concept is taught, and the small bites of knowledge which allow the learner to proceed gradually all without treating them like a child makes this Able Lingo series good. The teacher makes it great. He manages to be encouraging without being condescending.
Aug 28, 2023